QUALITY HANDMADE BEEF JERKY
We make quality Handmade, Handcut Beef Jerky… which means you'll enjoy every savory bite.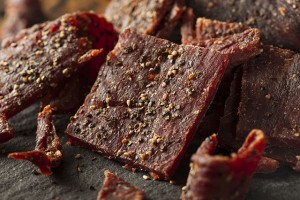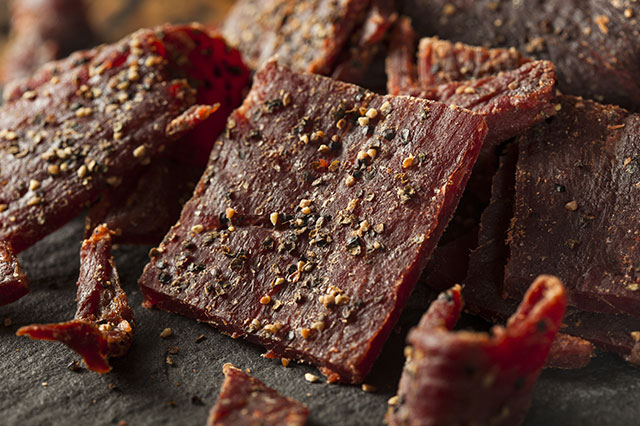 With our Custom Cutting and Wild Game Business thriving, we've decided to take on yet another business endeavor that could be the best yet! For years we've been making these delicious recipes in our Wild Game Business, and after seeing how many customers return and ask for more, we've decided to do just that!
 This is REAL jerky at its very best, made with the finest ingredients.
We've spent years fine-tuning just the right amount of flavors with USDA Top Round Beef and micro-managing the perfect combination of hickory smoked flavor. All our jerky is hand sliced, hand strung, and watched carefully until it's perfectly ready to be hand packaged and vacuum packed for your enjoyment.
They won't last long, so it's best to order in bulk!
We have a winner here, folks! This is a REAL treat for REAL people of all ages. We're willing to bet that you can't eat just one!
Pricing
$8.50 per package
(packages are 4oz. each)
Jerky Flavors
Original
BBQ
Pepper
EVERYTHING IS HICKORY SMOKED!
Please call to order at 719-502-5086