Pork | Domestic Animal Processing
We are Custom Domestic Animal Processors… which means you get your meat Your Way.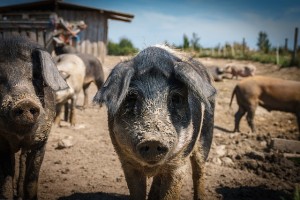 Trusted & Experience
When purchasing locally grown pork you experience a better quality meat without worrying, "Where did this come from?". By ordering meat from Ted Baker Meats, you are receiving it from a trusted source.
PORK PROCESSING PRICING
Prices Will Vary. (Prices are based on the market price of pork, and will fluctuate up and down with the market)
When purchasing a whole or half of pork, we would ask a deposit be placed so that you can 'lock in' at a particular price.