Professional Elk Processing
From skinning to packaging – we do everything by hand.
PREPARING FOR THE HUNT
Being prepared for a hunt is important, especially when you are hunting a larger game. While majestic creatures they can become deadly very quickly.
INTERESTING FACTS ABOUT ROCKY MOUNTAIN ELK
(Information from National Geographic)
ELK
…lose their antlers each March, but they begin to grow them back in May in preparation for the late-summer breeding season.
…can weigh up to 1,100 lbs.
… typically have a single calf, which can stand by the time it is 20 minutes old.
…have an average lifespan of around 10 years
…are also called wapiti, a Native American word that means "light-colored deer."
… live primarily in western North America, especially in mountainous landscapes such as Wyoming's National Elk Refuge and Yellowstone National Park.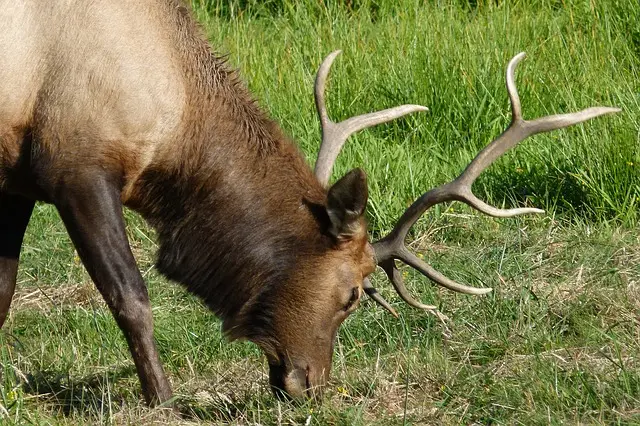 ELK PROCESSING INFO & PRICING
ELK PRICING
Skinning Charge: $75.00
Processing Charge: $1.49 per lb ($125.00 minimum fee)
with a $1.25 charge per pound after the 100-pound hanging weight is met.
We process all wild game as a Boneless Product unless the customer specifically requests bone-in
AVERAGE HANGING WEIGHT
Bull: 250-500 lbs
Cow: 200 – 350 lbs
Calf: 60 – 100 lbs
TYPICAL BONELESS YIELDS ON A WHOLE CARCASS
Very Clean / Head Shot: 55% yield
Average Clean / Heart Shot: 50% yield
Dirty, Shoulder or Hind Shot: 45% yield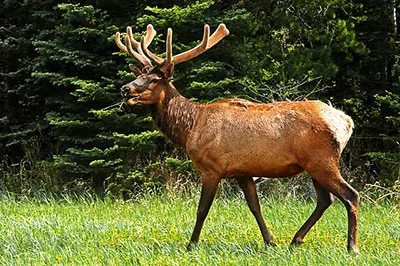 RECOMMENDED TIPS FOR HANDLING ELK CARCASSES
Do not age an elk carcass if it was shot during warm weather and not chilled rapidly if the animal was severely stressed prior to harvest, if gunshot areas are severe, or if the animal was under 1 year old.
Aging the meat is not necessary if the meat is to be ground or cured/smoked such as for jerky or snack stix.
Pot roasting or stewing will also render it tender without aging.
Mix 10-15% beef or pork fat with ground elk to help with the "wild game taste."
Limit fresh elk to 8 months of frozen storage and seasoned/cured to 4 months of frozen storage.